Home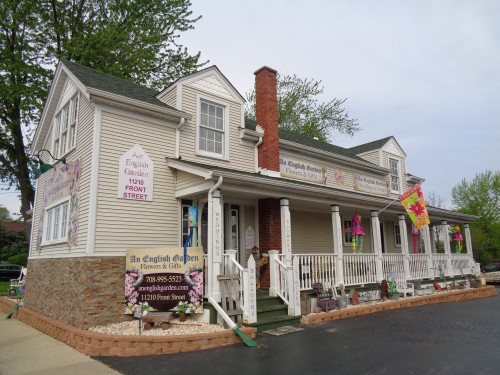 Family Owned & Operated Since 1994
Daily deliveries to over 300 cities
BEWARE OF FAKE FLORISTS ON THE INTERNET!
USE A REAL FLORIST WITH A REAL STORE FRONT!
ASK FIRST WHERE THE FLORIST IS LOCATED!
FOR OUR WEDDING WEBSITE VISIT
WWW.ANENGLISHGARDENWEDDINGS.NET
We Are Happy To Service Any Of The Follolwing Areas:
Addison, Algonquin, Almora, Almora Heights, Alsip, Altgeld Gardens, Aptakisic, Arbury Hills, Arlington Heights, Arrowhead, Aurora, Austin, Avondale, Baker Lake, Bald Mound, Bannockburn, Barbers Corners, Bar Yard, Barrington, Barrington Center, Barrington Hills, Barrington Woods, Bartlett, Batavia, Beach, Beach Park, Beaver Valley, Bedford Park, Bellwood, Bensenville, Berkeley, Berwyn, Beverly, Blackberry Woods, Bloomingdale, Blue Island, Boilingbrook, Bonnie Brea, Bowes, Branigar Estates, Brentwood, Bridgeport, Bridgeview, Bighton Park, Broadview, Brookfield, Brookside, Brookwood, Brunning, Buffalo Grove, Burbank, Burlington, Burnham, Burnside, Burr Ridge, Burtons Bridge, Butterfield, Calumet City, Calumet Park, Capri Village, Carney Corners, Carol Stream, Carpentersville, Cary, Catatoga 2, Caton Farm, Cedar Island, Chambord, Channahon, Chatham, Cherry Hill, Chicago, Chicago Heights, Chicago Lawn, Chicago Ridge, Chinatown, Cicero, Citation Lake Estates, Clarendon Hills, Clearing, Cloverdale, Cobblestone, Coleman, College View, Colonial Ridge, Country Aire, Country Club Hills, Countryside, Country VW Estates, Cragin, Creekwood, Crest Hill, Crestwood, Crete, Crooked Lake, Crystal Lake, Crystal Manor, Crystal Vista, Deer Lake, Deer Park, Deerpath, Deer Run, Des Plaines, Diamond Lake, Dixmoor, Dolton, Downers Grove, Druce Lake, Druce Lake Woods, Dundee, Dunes Park, Eagle heights, Earl Estates, East Dundee, East Hazel Crest, East Joliet, East Loon Lake, East Side, Eastwood Manor, Echo Lake, Eddgy, Edgebrook, Edison Lake, Elburn, Elgin, Elk Grove Villages, Elmhurts, Elmwood Park, Eldson, Emerald Park, Empire Hills, Englewood, Eola, Erontenac, Evanston, Evergreen Park, Fairfield, Fairmount, Fair Oaks, Faithorn, Farmingdale, Fiday View, Five Islands Park, Flossmoor, Ford heights, Forest Estates, Forest Lake, Forest Park, Fort Sheridan, Fox Lake, Fox Lake Hills, Fox Lake Vista, Foxridge, Fox River Estates, Fox River Grove, Fox River Valley Gardens, Frankfort, Frankfort Square, Franklin Park, Franklin Square, Fremont Center, Frontenac, Gage Park, Gages Lake, Geneva, Genvea Road, gilberts, Ginger Creek, Glenbrook Countryside, Glencoe, Glendale heights, Glen Ellyn, Glen Ellyn Countryside, Glenn, Glennview, Glennview Countryside, Glenview Estates, Glenwood, Golf, Golfview Hills, Goodenow, Goodings Grove, Grandwood Park, Granger, Grayslake, Great Lakes, Green Oaks, Gurnee, Haegers Bend, hainsville, Half Day, Hanover Park, Harbor Estates, Harvey, harwood Heights, Hastings, Hawthorn Woods, HAzel Crest, Hazel Green, Heatheriea, hegewisch, hickory Hills, HIdden Creek, Highland Glen, Highland Haven, Highland Hills, Highland Lake, Highland Park, Highmoor, Highwood, Hillside, Hines, Hinsdale, Hodgkins, Hoffman Estates, Holcombville Corners, Holiday Hills, Homer Glen, Homer Township, Hometown, Homewood, Horatio Gardens, Howe Terrace, Hubbard Woods, Huntley (Kane), Huntley (McHenry), Hyde Park, Idlewild, Indian Creek, Indian Head Park, Ingalls Park, Ingalton, Ingleside, Ingleside Shore, Inverness, Irving Park, Island Lake, Itasca, Ivanhoe, Johsnburg, Joliet, Justice, Keeneyville, Kenilwicke, Kenilworth, Kennedy, Kensington, Kildeer, Kingswood, Knollwood, La Grange, La Grange Highlands, La Grange Park, Lafox, Laguna Woods, Lake Barrington, Lake Bluff, Lake Corner, Lake Forest, Lake in the Hills, Lake Killarney, Lake Marion, Lakemoor, Lake PArk Estates, Lake Tara Estates, Lakeview, Lake Villa, Lakewood, Lake Zurich, Lambs Corners, Lansing, Lemont, Lewood, Liberty Park, Libertyville, Lidice, Lily Cache, Lily Lake, Lilymoor, Lincoln Estates, Lincolnshire, Lincolnwood, Lincolnwood Hills, Lindenhurts, Lisle, Little City, Lockport, Logan Square, Lombard, Long Grove, Long Lake, Longwood Manor, Loop, Lotus Woods, Lynwood, Lyons, Marion Circle, Markham, Marley, Mary Meadows, Marywood, Matteson, Maywood, McCook, McCullum Lake, McHenry, McHenry Shores, Mcintosh, McQueen, Medinah, Melrose Park, Merrionette Park, Mettawa, Michigan Beach, Middlebury, Midolthian, Milburn, Minooka, Mission HIlls, Mokena, Monaville, Monee, Montague Forest, Montgomery, Mooseheart, Morgan Park, Morgans Gate, Morton Grove, Mt. Greenwood, Mt. Prospect, Mundelein, Munger Station, Mylith Park, Naperville, New Lenox, Niles, Normantown, Norridge, North Aurora, North Barrington, Northbrook, Northbrook West, North Chicago, Northeast Idlewild, Northfield, Northlake, North Riverside, North Shore, Norwood Park, Nottingham Woods, Novak Park, Oak Brook, Oakbrook Terrace, Oak Forest, Oak Glen, Oak Knolls, Oak Lawn, Oak Park, Oakwood Hills, Oakwood Shores, Old Mill Creek, Olympia Fields, Olympia Gardens, Ontarioville, Orchard Acres, Orchard Valley Estates, Orland Hills, Orland Park, Oswego, Palatine, Palisades, Palm Beach, Palos Heights, Palos Hills, Palos Park, Park City, Park Forest, Park Ridge, Peerless, Pepper Tree, PEterson, Petite Lake, Pheasant Ridge, Phonexis, Picadily Terrace, Pinhurst Manor, Pingree Grove, Pistakee Bay, Pistakee Highlands, Pistakee Hills, Plainfield, Plainfield, Acres, Plato Center, Pleasantdale Estates, Pleasant Hills, Pleasant Hill, Plum Grove Estates, Portage Park, Posen, Prairie Grove, Prairie View, Prestbury, Preston Heights, Prestwick, Prince Crossing, Prospect Heights, Pullman, Quentin Corners, Rianbow Hills, Randall Ridge, Ravinia, Raynor Park, Regency Grove, Richton Park, Ridgefield, Ridgewood West, Riverdale, River Forest, River Grove, Riverside, Riverside Lawns, Riverwoods, Robbins, Rockdale, Rockdale Junction, Rogers Park, Rolling Meadows, Romeo, Romeoville, Rondout, Rooney Heights, Root Spring, Rosecrans, Rose Hill, Roseland, Roselle, Rosemont, Round Lake, Round Lake Beach, Round Lake Heights, Round Lake Park, Russell, Sag Bridge, St. Charles, Sauk Village, Schaumburg, Schick, Schiller Park, Scraper-Moecherville, Shady Hill, Sherwood Oaks, Shiloh, Shore Hills, Shorewood, Silver Lake, Skokie, Sleepy hollow, South Addison, South Barrington, South Chicago, South Chicago Heights, Russell, Sag Bridge, South Deering, South Elgin, South Holland, South Lockport, Southmoor, South Park, South Shore, Spaulding, Spencer, Spring Park Estates, Starks, State Line, Steger, Stickney, Stone Park, Storybrook, Stony Island, Streamwood, Sugar Grove, Summit, Sunny Crest, Sunset Hills, Swift, Sylvan Hill, Sylvan Lake, Techny, Terra Cotta, The Knolls, Third Lake, Thornton, Thornton Junction, Timberlake Estates, Timberlin, Timber Ridge, Tinley Park, Tower Lakes, Tri-State Village, Trout Valley, Turnberry, Udina, University Park, Uptown, Valley View, Venetian Village, Vernon Hills, Villa Park, Volo, Wadsworth, Walker, Warrenhurst, Warrenville, Wasco, Waterford, Auconda, Waukega, Wayne, Westchester, West Chicago, West Dundee, Western Springs, West Glenview, West Lake Forest, West Miltmore, Westmont, West Pullmon, Wheaton, Wheeling, White Pines, Wildwood, Williams Park, Willowbrook, Willow Springs, Wilmette, Wilson, Winden Oak, Winfield, WInfield Heights, Winnetka, Winthrop Harbor, Wolfs, Wonder Lake, Wonder View, Wonder Woods, Wood Dale, Woodridge, Worth, York Center, Yorkfield, Youngsdale, Zion.

Thank you.